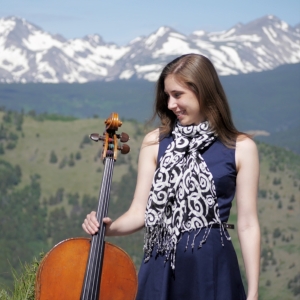 About Greta
Greta Parks holds a Master's of Music in Cello Performance and Certificate in College teaching from CU Boulder, as well as a Bachelor's of Music in Cello Performance and a Performance Certificate from the Eastman School of Music. He primary teachers were Alan Harris, Judith Glyde, and Thomas Heinrich.
Ms Parks loves performing and teaching equally and maintains an active career in both areas. She is a tenure track member of the Boulder Philharmonic and maintains a small but vibrant private lesson studio.
A native of Poughkeepsie, New York, Ms. Parks currently resides in Colorado. She loves the outdoors and is happy to be living so close to the Rocky Mountains; she also loves a good cup of coffee.